I'm a bit biased towards this girl. Alicia is my husband's second cousin and is so full of bubbly energy. Not only does she have a killer volleyball serve (ouch!), she can sing like C.R.A.Z.Y. We roamed around Mountain Home, Arkansas for this session while we were on family vacation last month. Who would have thought a town of 10,000 people would have so many great locations?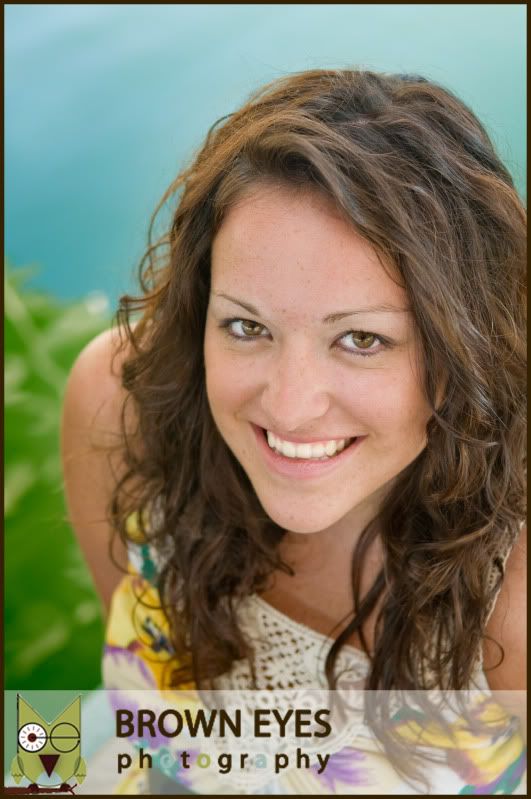 How cool that the pier had a "10" on it?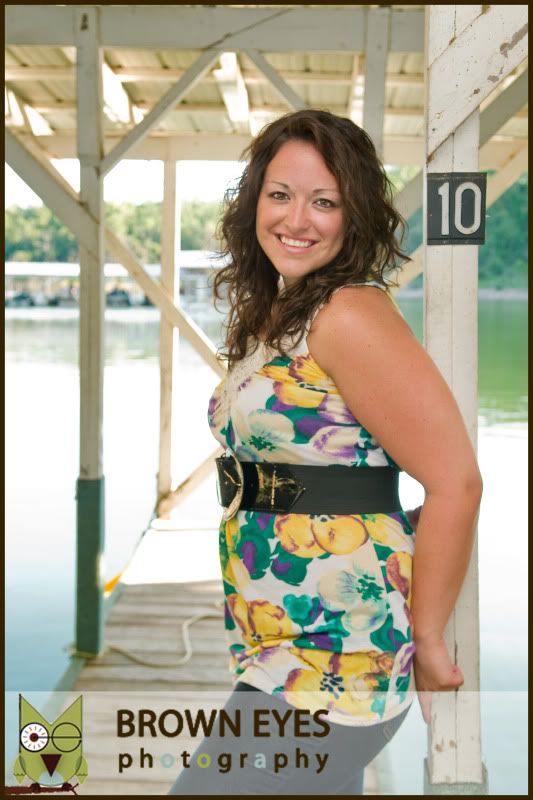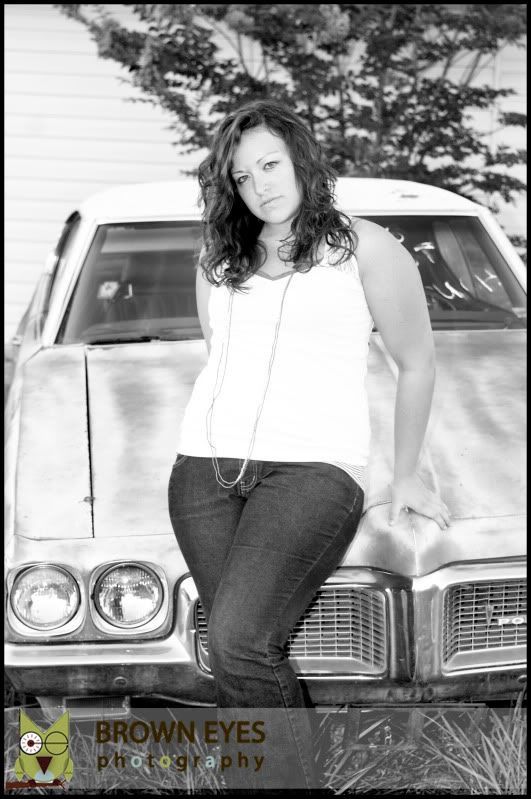 And lastly, a fun senior card to hand out to friends (info for example only)
Hope your last year of High School is a blast!
Kayleen
Brown Eyes Photography