Meet the new little KISS album. I am very excited to be offering these along with the large KISS albums! These new little kisses are just like the big kiss albums, but are a compact 4'' x 4''. The covers are the same luscious leather, pages lay flat and are the perfect size to carry around to show off... not to mention, VERY affordable. Pure genius.
Little KISS in Passion Pink. It just oozes girly hotness.
Compared with the Voluptuous Black 10x10 KISS (also available is 8x8 and 12x12)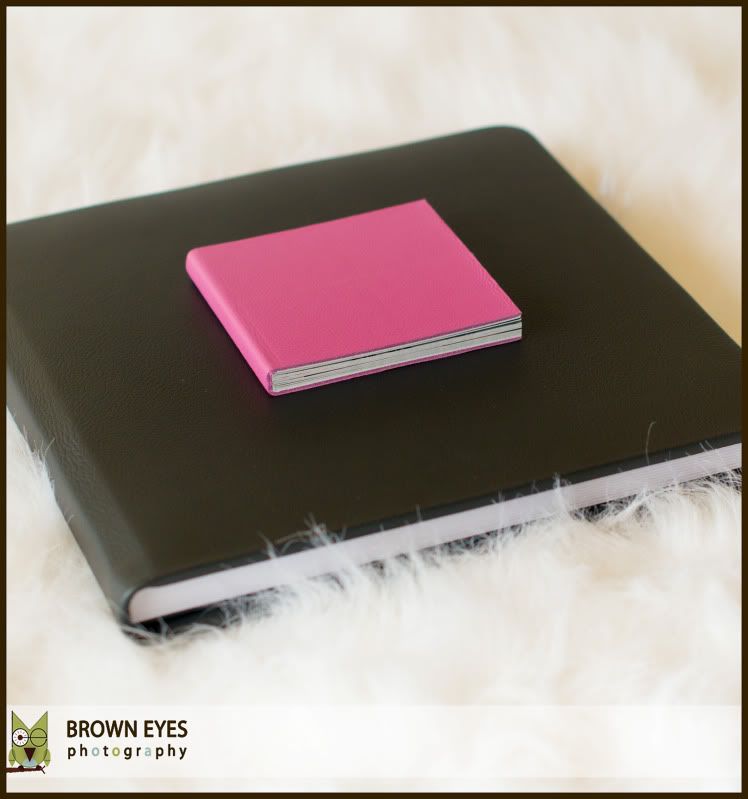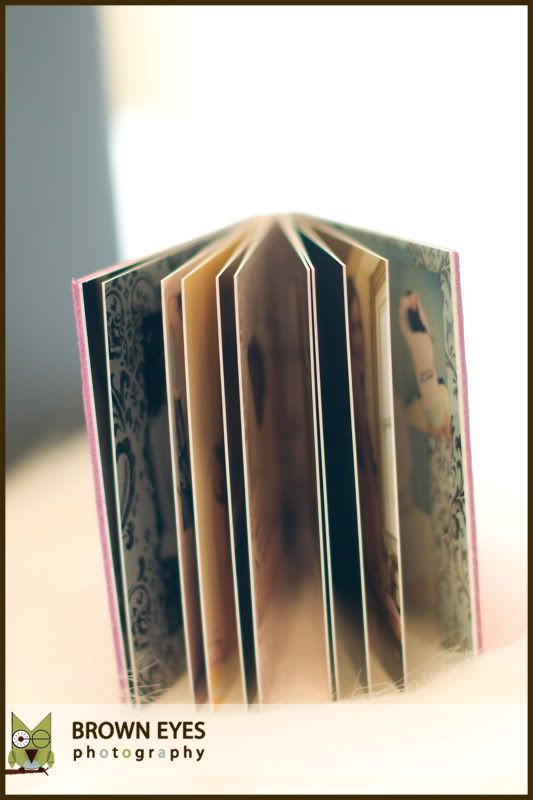 Lay-flat pages mean that you don't lose anything in the binding. Fabulous. And isn't that pink damask layout to die for? It's one of my favorite album designs I've done. Love it.
Little KISSES are available now so contact me for yours!
Kayleen