If I had to choose one word to describe Amy & Paul's wedding it would be DETAILS. Amy and her girls did such a great job creating the perfect fall wedding. From hot cider to pumpkin cake it was perfection. Even though the wedding was moved indoors due to freezing weather,
Amy & Paul were just glowing!
Nothing like a blooper by the Minister to get a good laugh
Everyone including my assistant thought I was a bit crazy for using this location... who would have guessed it was a run down apartment complex? There's always more than meets the eye.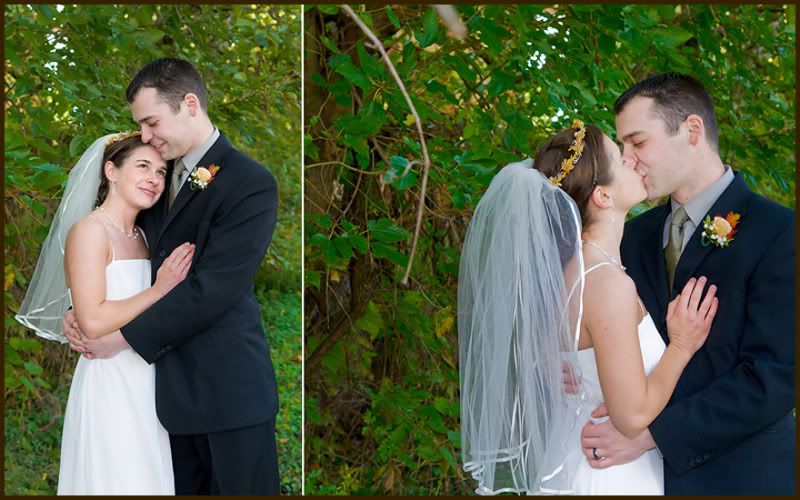 The hard part about fall weddings is editing to black and white; its just so hard to get rid of the golden colors. Which do you prefer? My hubby says color... I can't decide!
Thank you for a glimpse into your lives and for the delicious apple cider!
Kayleen
Brown Eyes Photography