Just a quick shot from Kristin and Dennis' session last week at Rock Cut. So much fun hiking and talking. I am really looking forward to their wedding!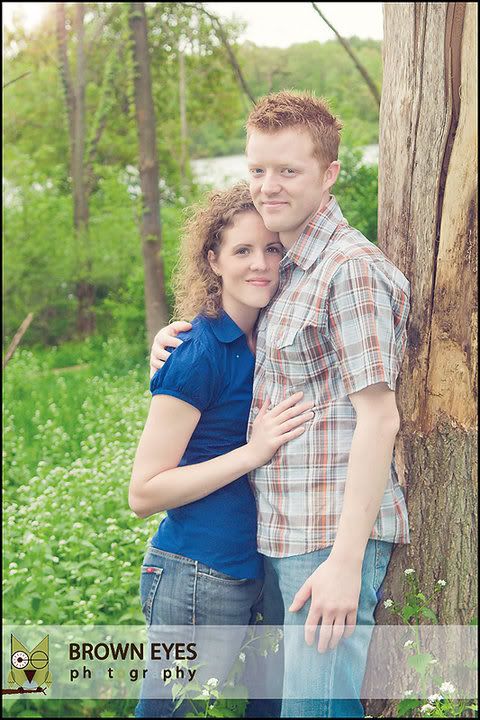 Things here are a bit hectic, but I promise to add more as I finish up editing.
Tomorrow my hubby and I are heading to Wrigley Field with a great group of friends to see our Cubs play. I've been to several games, but this will be my first bleachers experience! Hoping that the rain holds out... Yikes.
I'll be back in a day or two, hopefully with some baseball pictures!
Kayleen
Brown Eyes Photography