Today started as any other Sunday.
A great church service, grilling out with friends. On my way home around 4:30 pm, I was t-boned by an elder lady just 3 blocks from our house. Witnesses say that my car rolled twice before skidding to a stop upside down. As always, I had my seat belt on and managed to crawl out of the car. My first thought went to my Yorkiepoo that was in the car with me. She survived the crash but ran away when people started running towards the accident.
I was transported to the hospital via ambulance and released an hour later with only glass cuts on my hands and knees and a very sore back.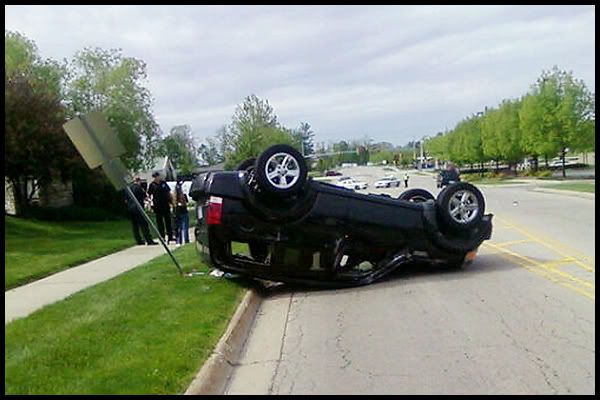 (phone photo a friend took)
Unfortunately, Litzie my dog is still missing. We searched for 5 hours, until it was too dark. She is microchipped and tagged, so we are praying she is returned safely to us.
Thank you all for the prayers; I know most people aren't fortunate enough to just crawl out of their car like I did.
Kayleen
Brown Eyes Photography