Tina & Jeff were married a few weeks ago on the grounds of the
New Berlin Hills Golf Club
. The weather couldn't have been any better. Tina told me that their goal was to be my most fun bride and groom in 2010. I think they set the bar pretty high!
So many great laughing and kissy-face pictures!
I adore this shot of Tina while Jeff said his vows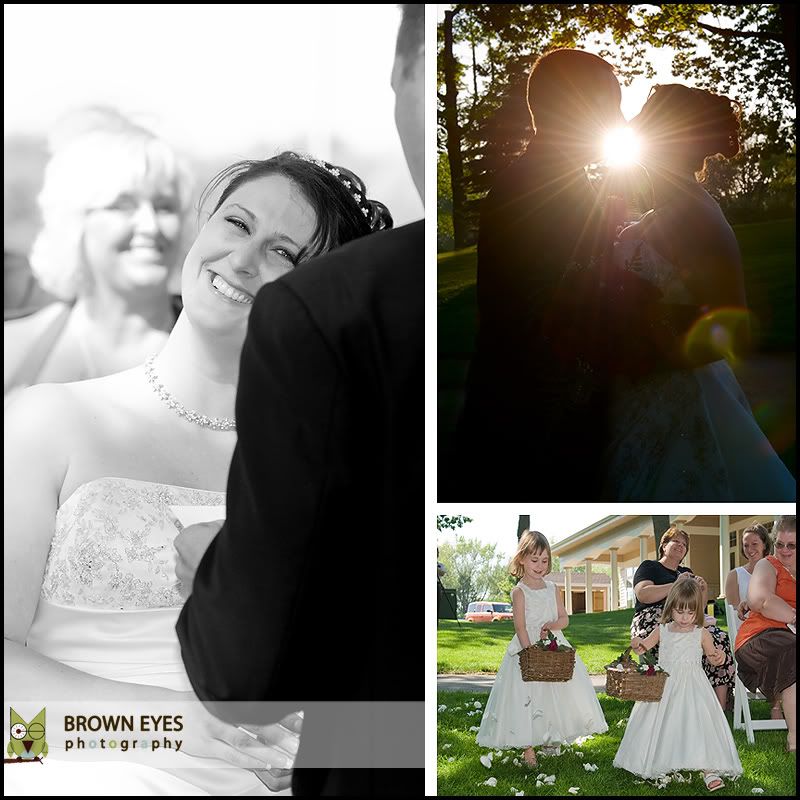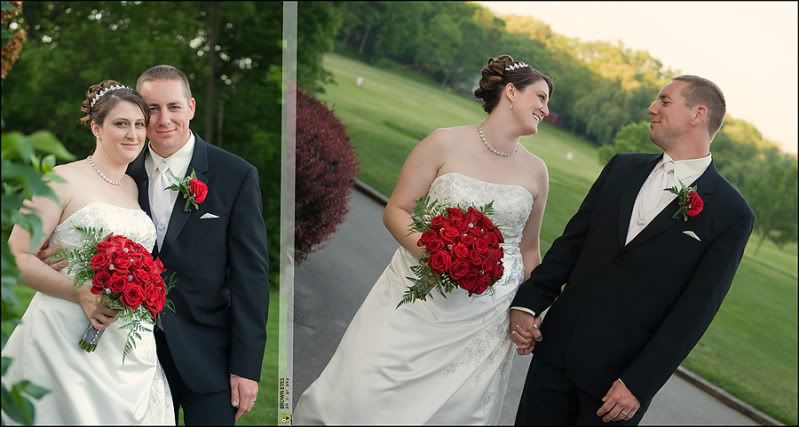 I probably have at least 10 shots with "the point".... I'm not sure what it was about, but everyone loved to do it!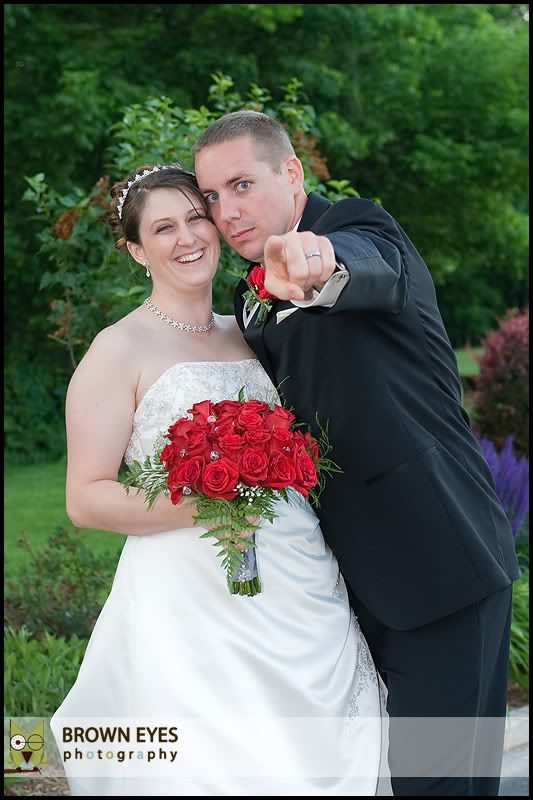 I loved the color coordinated candy bar and the cake was DIVINE. I am going to gain weight with all this delicious cake.
Hello awesome DJ lighting!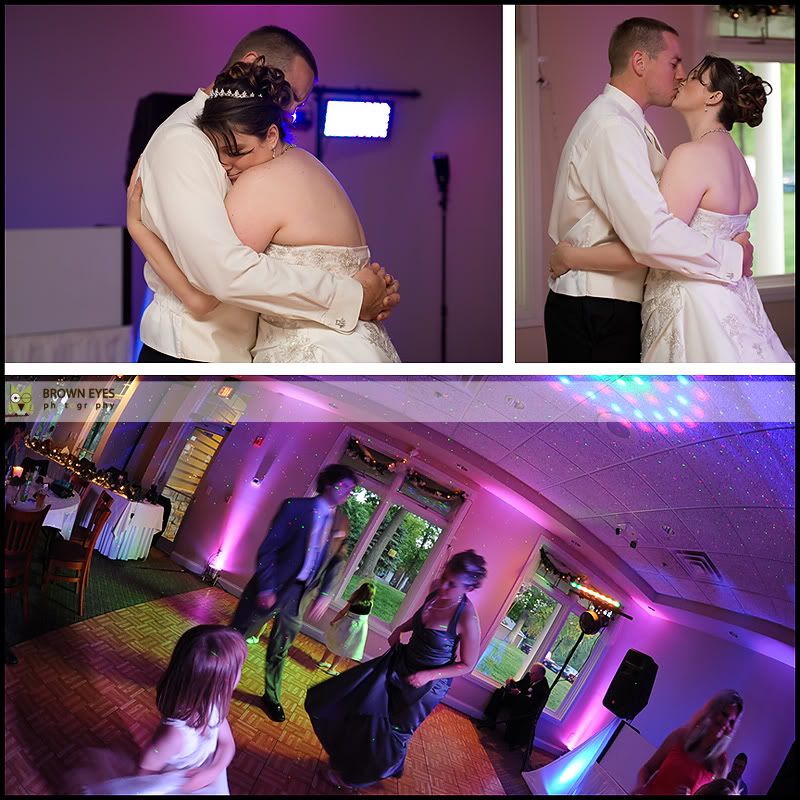 The club had a photo similar to this that Tina loved so we recreated it. I think it's fabulous!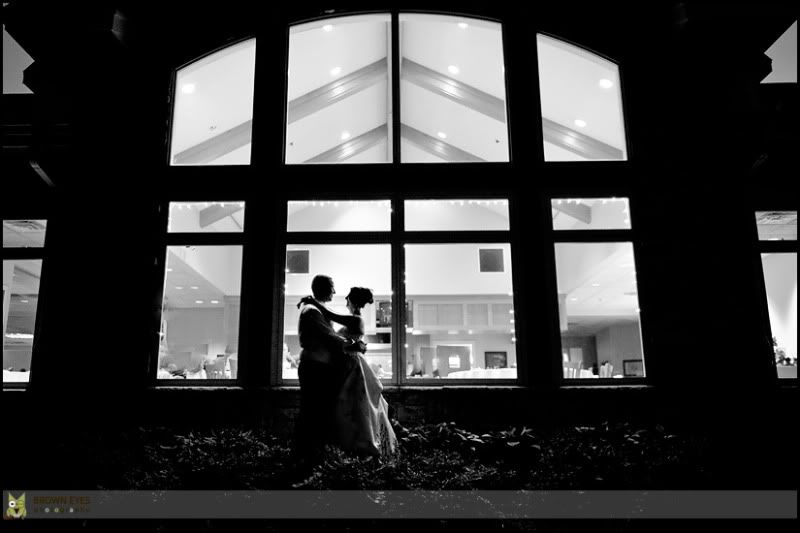 Congrats again, Tina & Jeff! I hope that you had a blast in Europe!
Kayleen
Brown Eyes Photography