She grew up on a farm. He's from the Chicago suburbs. They fell in love...
I'm not used to being on a farm, but it is so much fun... tons of cool places for photos. This is no random farm however. Brittney grew up here... an old farm out in the middle of nowhere. I think that makes it extra cool.
The sunset finally cooperated and we were blessed with some gorgeous light.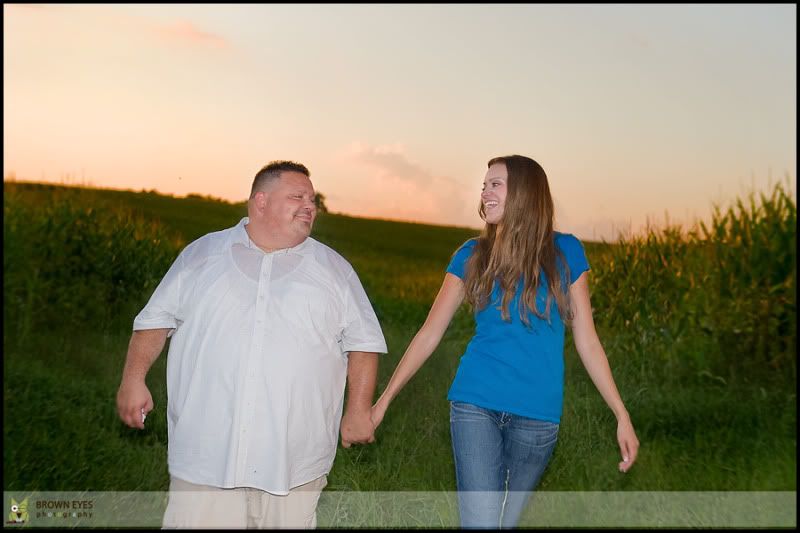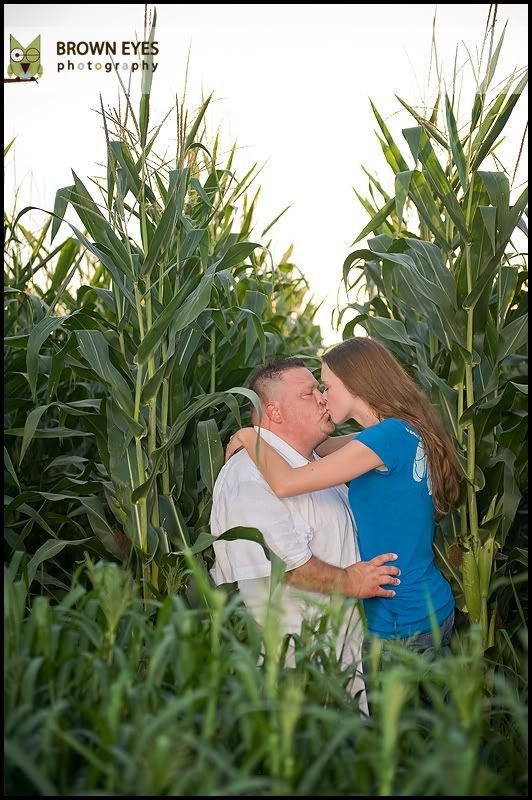 I love the series of porch shots. There's something so quaint and romantic about them. I had to include a close up of Brittney - she's gorgeous.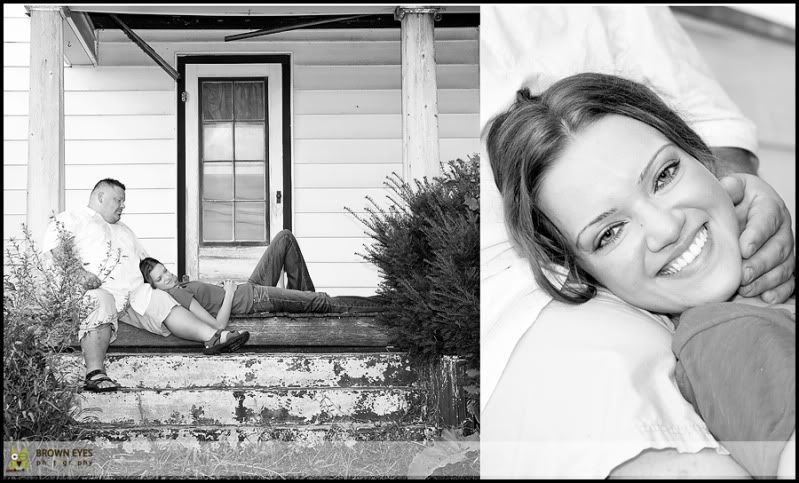 ... Yes, they are definitely in love. And in May 2011 they will be getting married so you will be seeing these faces again.
I hope you enjoyed your sneak peaks, guys!
Kayleen
Brown Eyes Photography