Kristin and Dennis may look familiar to you. We did their
engagement session
a few months ago, and on July 19th they tied the knot (yes, Im late on blogging AGAIN). Every wedding is unique and I love that. Dennis and his family are from Denmark, where Kristin and Dennis met, and the wedding was full of tradition. So much fun, heart warming, silly tradition.This was my second wedding at
Midway Village
. The ceremony was held across the pond under the willow trees. Just gorgeous.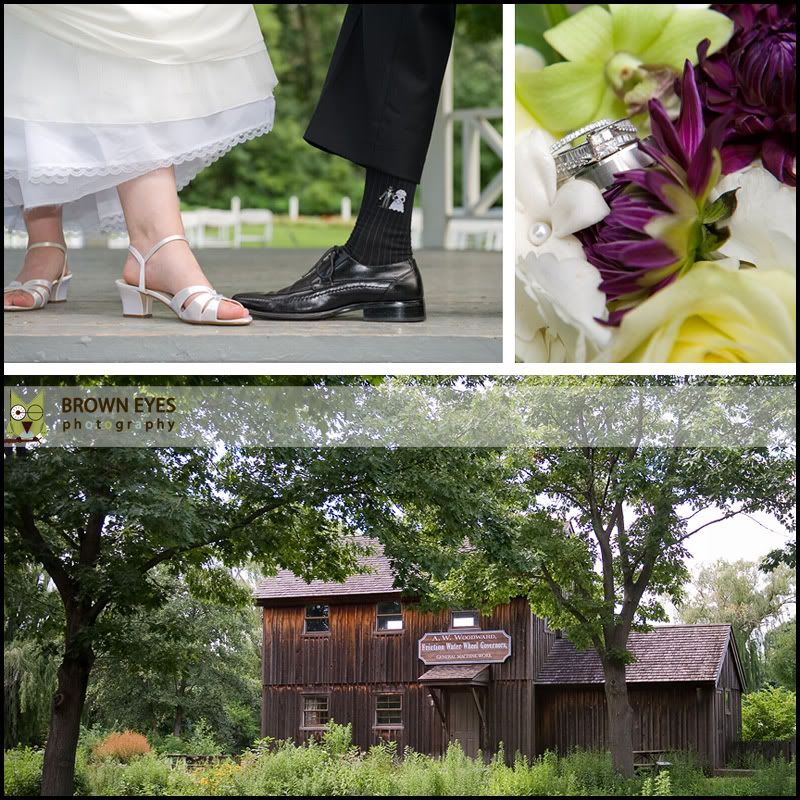 (Great socks, huh?)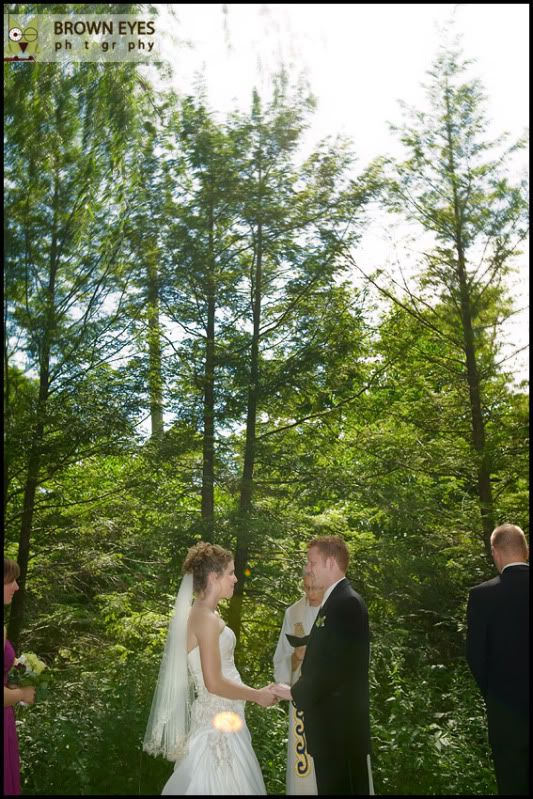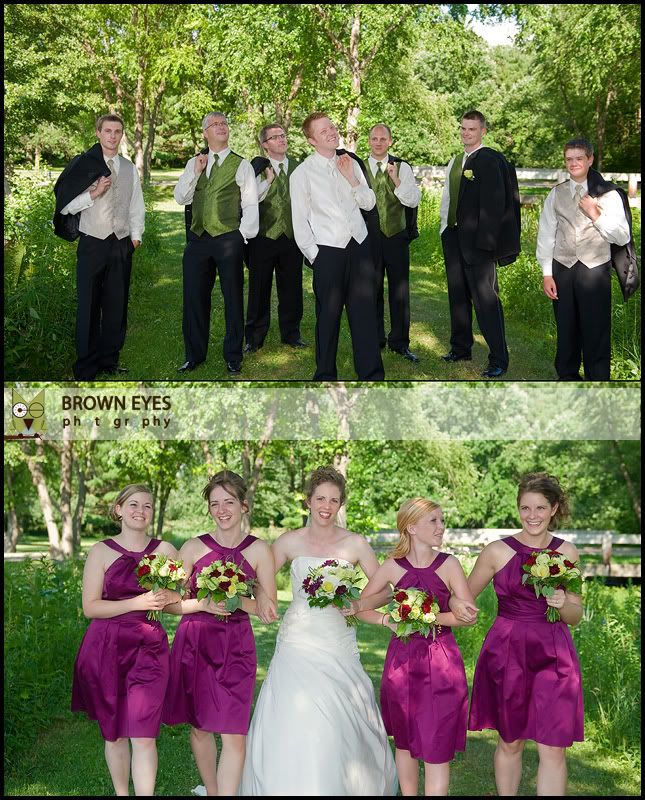 It was really hard for me to decide what pictures to blog. This candid one of Kristin jumped out at me.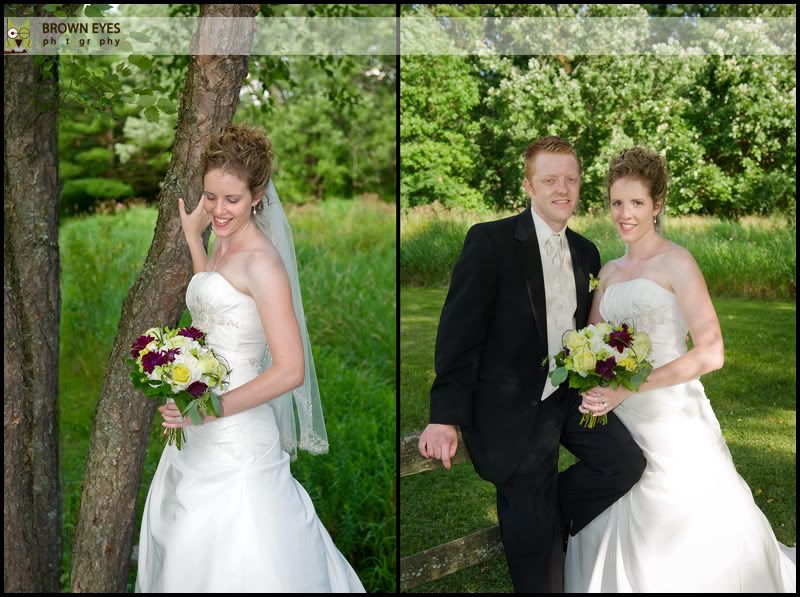 And I love this church in the Village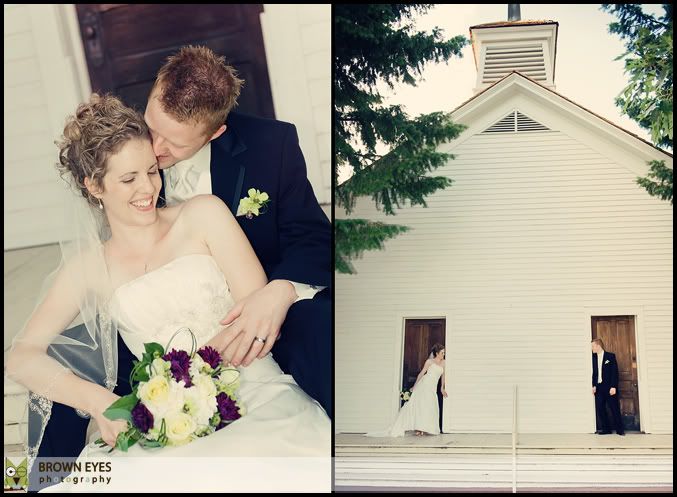 These reception shots are not typical of what I normally blog, but they tell so much about the evening... and I feel like I should explain some, but I don't even know what to say!! It was the first reception where we were mooned (Dennis, I TOLD you I got the shot!), where all the boys ran up to kiss Kristin when Dennis left the room and vice versa, where the speeches were given in both English and Danish, and where I teared up. Truly teared up in awe of these two.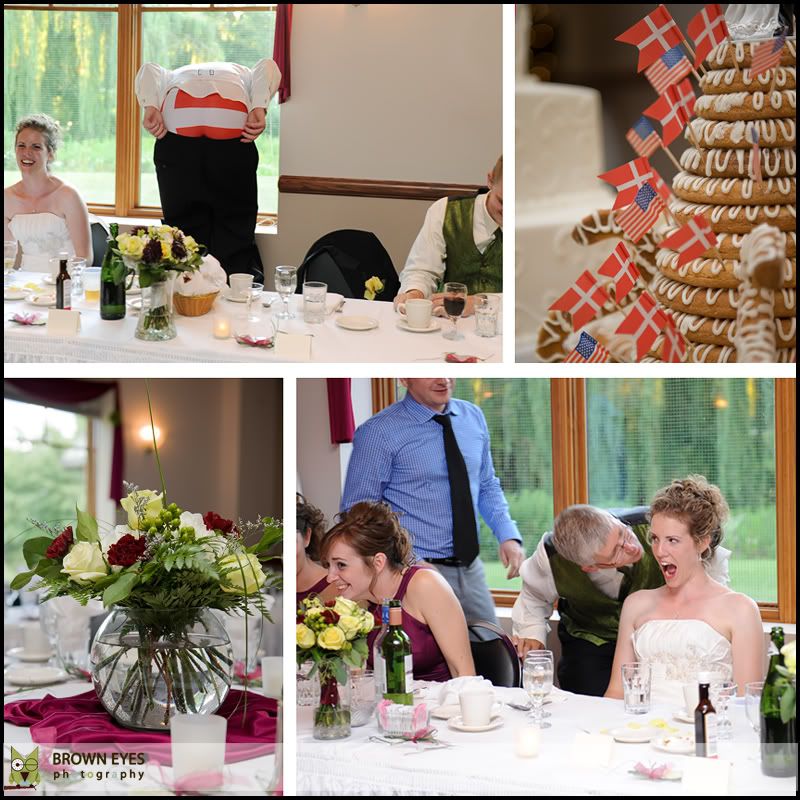 Dennis is unbelievable. UN.BE.LIEV.A.BLE. The sweetest, most loving, genuine guy. I loved his speech to Kristin, how he talked about her crazy curly hair and he how doesn't care when its frizzy, puffy, and all over the place... the curlier the better. How cute is that?!?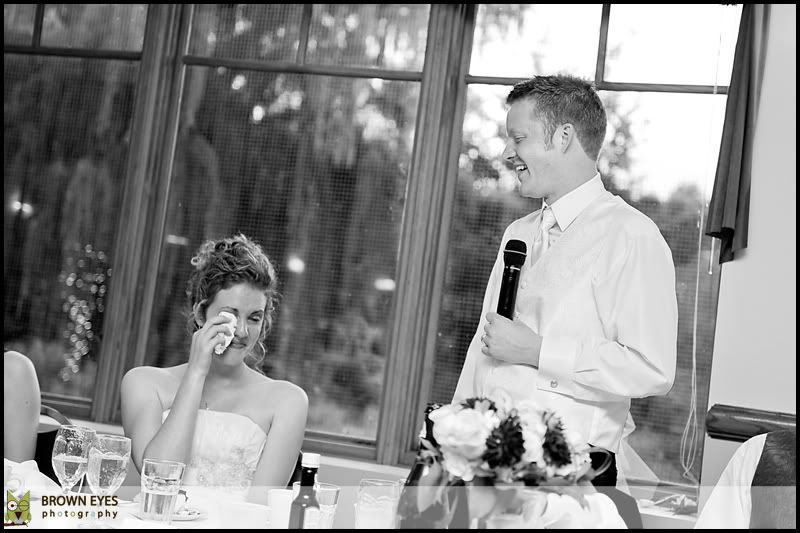 Another tradition: A first dance waltz, followed by capturing the groom and cutting off the toes of his socks! These guys are nuts! I have a ton of dancing shots and can not wait to show you guys. The Conga line was a riot!
Wedding season is crazy, but as I edit these shots I'm reminded of why I do this. I'm beyond lucky to be a small part of people's lives, to see and share in the love and support they have. I'm reminded that the long weekends of surviving the heat, carrying equipment and staying up late are very, very worth it.
Kristin and Dennis, you are both amazing. Congrats again!