Sometimes I wish I had a video camera to take along with me to weddings. I wish that you could see Cori's sweet spirit. I really enjoyed hanging out with the girls while they got ready, touched up makeup, hugged, laughed. The room was full of excitement.
Heritage Prairie Farm
was the perfect location for this garden style wedding. Lanterns, lanterns, and more lanterns. I'm crazy about them! The ceremony was an intimate gathering under the trees. So romantic.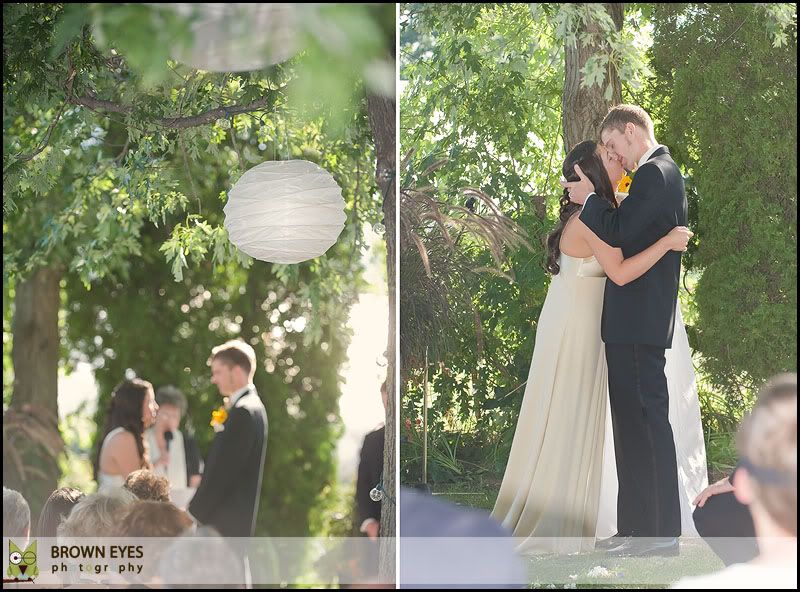 Cori had requested a shot of the girls all laying around; I love how it turned out.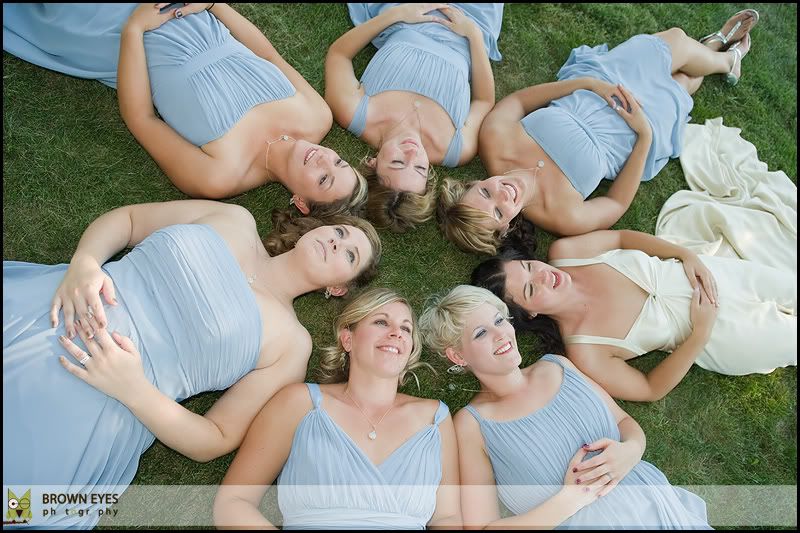 A few quick minutes away from the guests led us to the other side of the farm. I always do several kissy-face poses. Come to find out, these two are not fans of PDA. You'd never know... kissing or not, they exchange looks that will make your heart melt.
Blue mason jars. So simple. So gorgeous.
Congratulations Cori and Ryan! I wish you years and years of happiness.
xoxo,
Kayleen
Brown Eyes Photography