Breann won a free session through one of my Blog/Facebook give-aways a while back! She and Luke live in California, were he serves in the military (Thank you, Luke!). They are in town for the holidays so we got together for a quick engagement session. I had a major blond moment and forgot all about it, but I flew downtown and everything turned out great.
I promise that's a first and a last!!! Geez! I need an assistant...
Love this shot!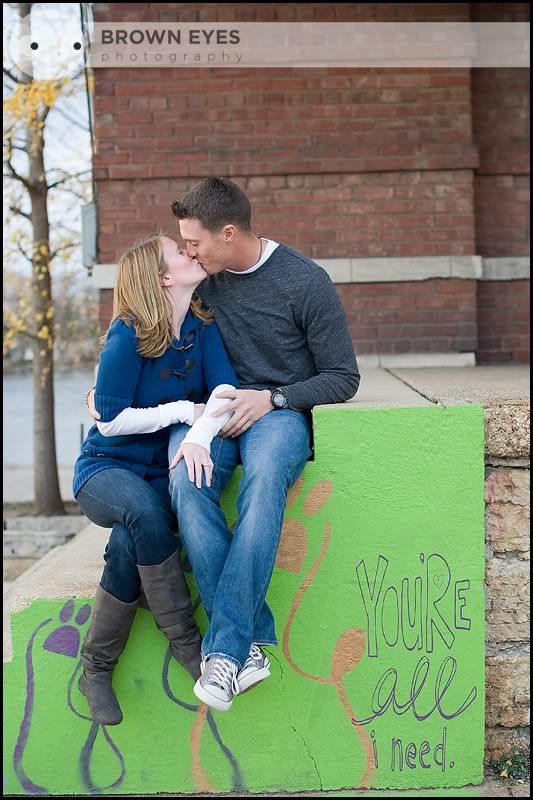 Even though fall is practically gone, I managed to find some color :)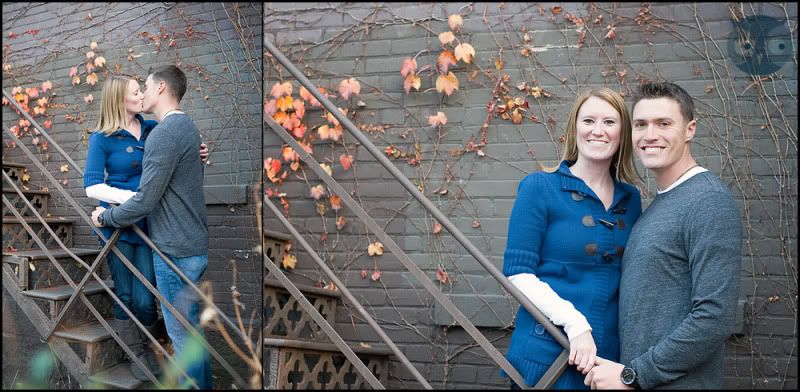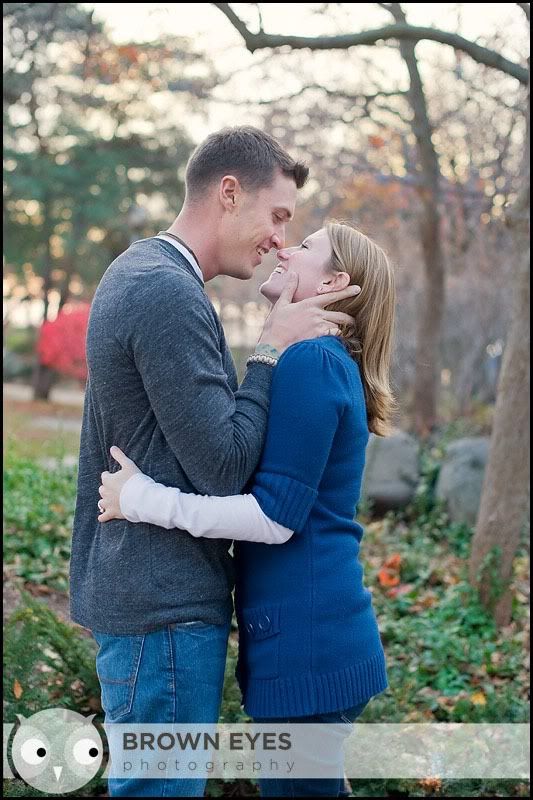 Thanks again for waiting on me, guys. I hope you enjoy your peeks!
Kayleen
Brown Eyes Photography