Colleen & Tim were married on October 9th in Dekalb. I love this little park... the gazebo is so cute and the park has some great areas to shoot.
We scored big time with the gorgeous fall colors!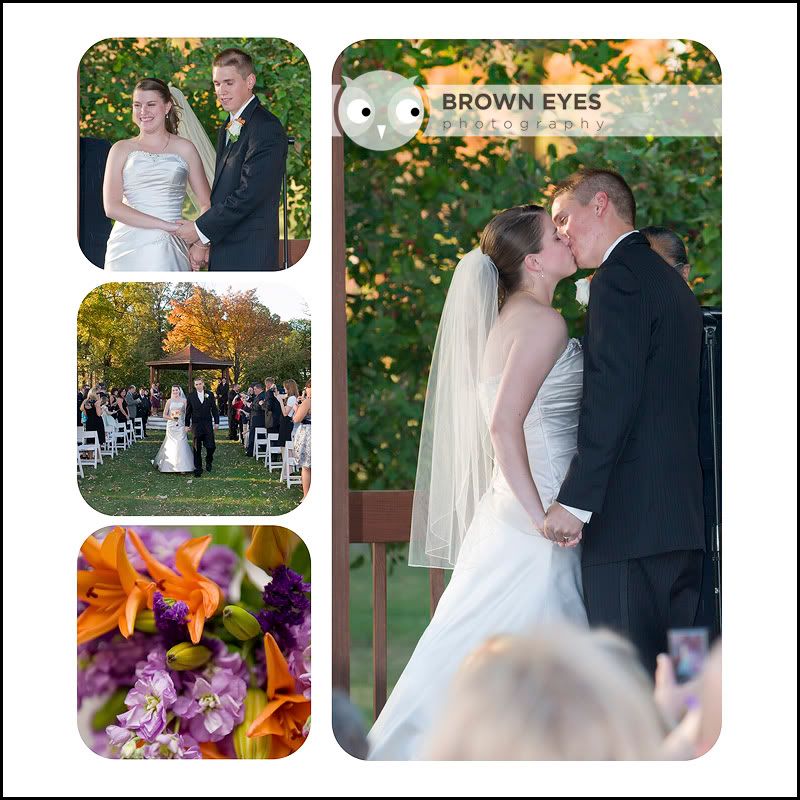 See what I mean?!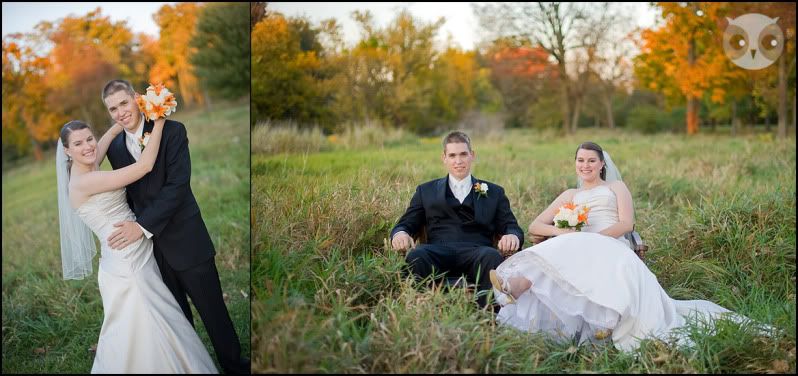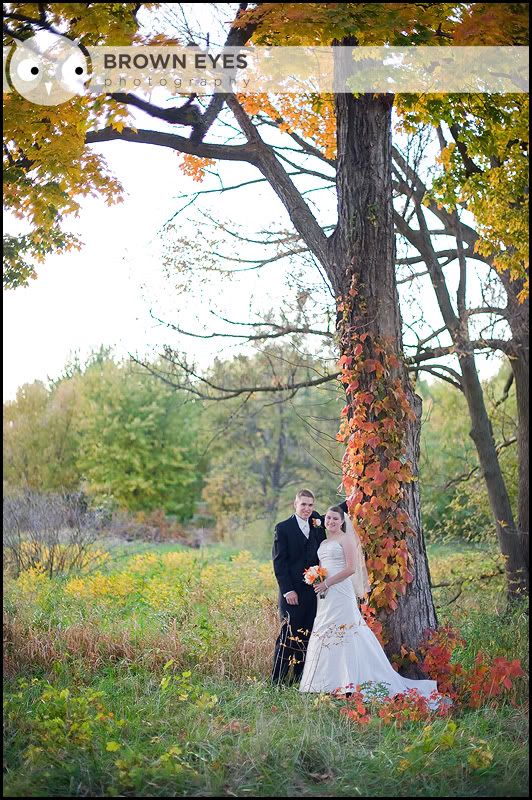 Pay attention to the below collage and you'll get a good laugh. Your eyes are not deceiving you... that is definitely a cowboy and Indian. From what I gather, it's a family tradition. What a great group of people! Oh, and Tim IS throwing the whole bowl in Colleen's face; forget feeding each other the tiny piece - this was an all out food fight!
Congrats Colleen & Tim - it was a fun day!
Kayleen
Brown Eyes Photography