You know those events that are so exciting that don't know how to describe it? Today, I had one of those and I want to share it with you!
Kellie, Chuck and I had planned on an outdoor engagement session for today, but 14 inches of snow had us searching for other ideas. I suggested
Coronado Theatre
and they loved the idea. I had a tall order on my hands but was thrilled to be shooting at Coronado! I got to the Theatre a bit early to wander and get my ideas... man, that place is gorgeous. Having the entire Theatre to ourselves was amazing. There's no other word for it! Just amazing.
Okay, enough gushing about the location... Meet my October 22 wedding couple: Kellie and Chuck! I could hang out with them all day... such an easy going, fun couple.
(Rick Nielson's checkered chair)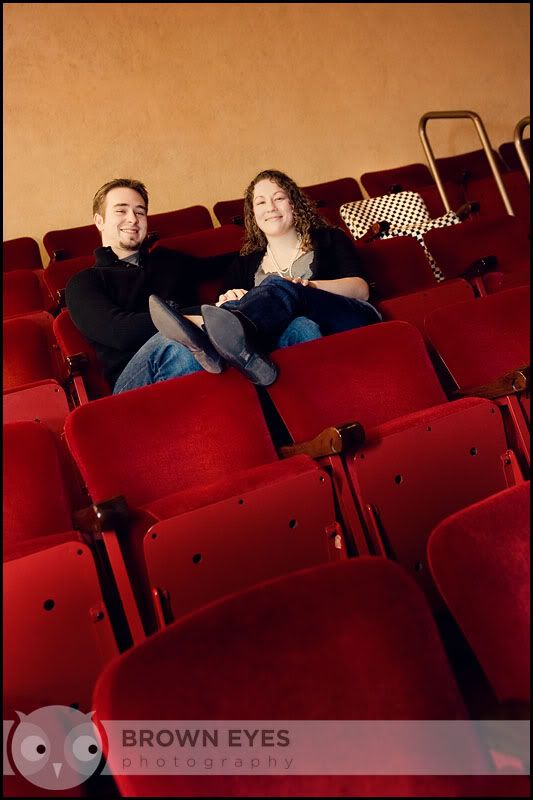 You guys make me smile.... candid shots are my weakness.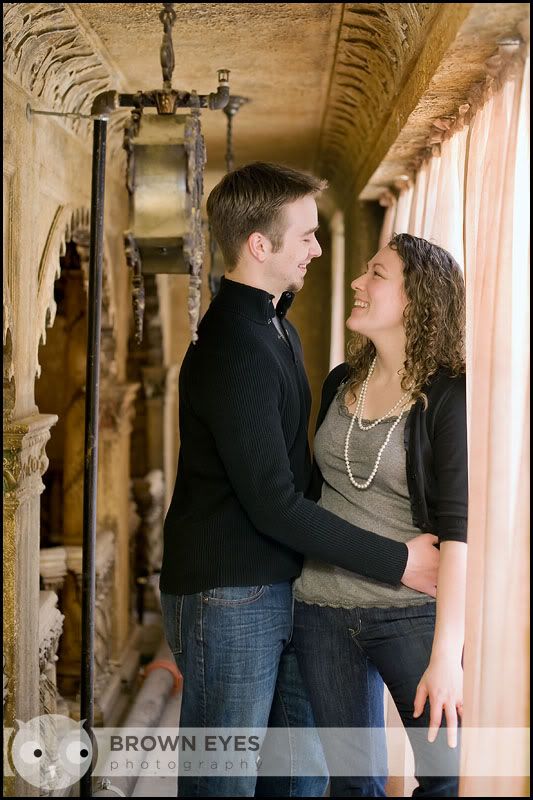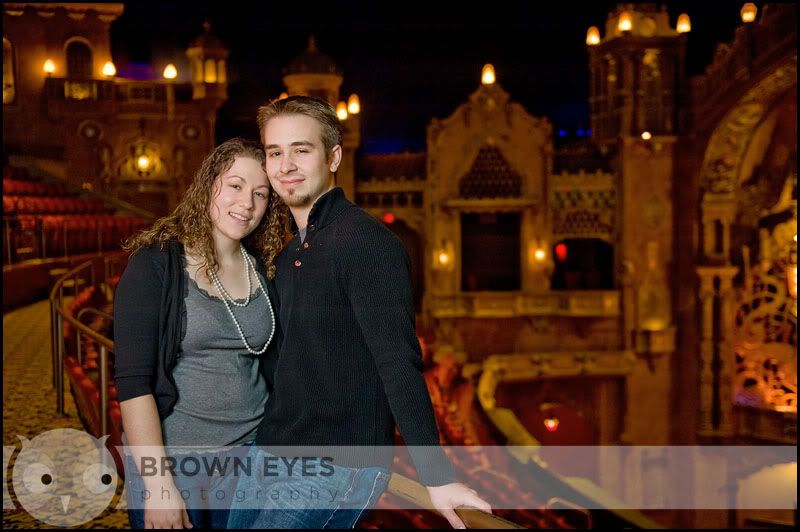 Don't hate me for posting a P.D.A. image, Kellie, but I LOVE this shot!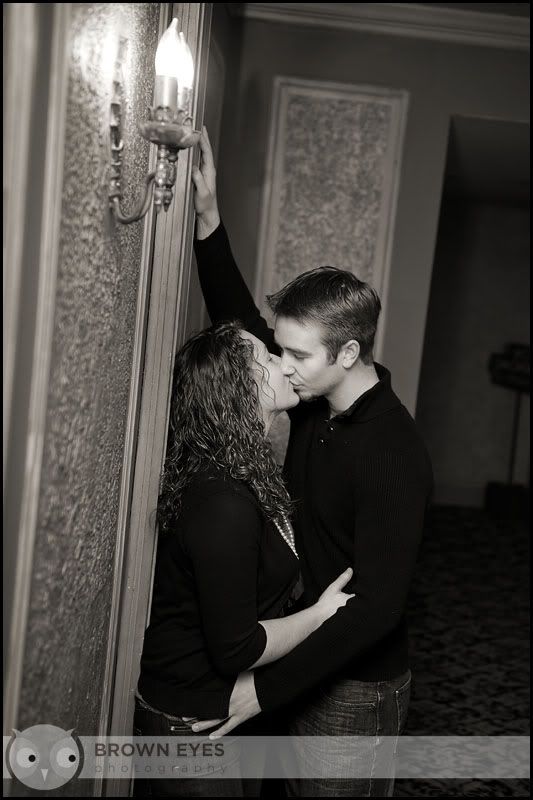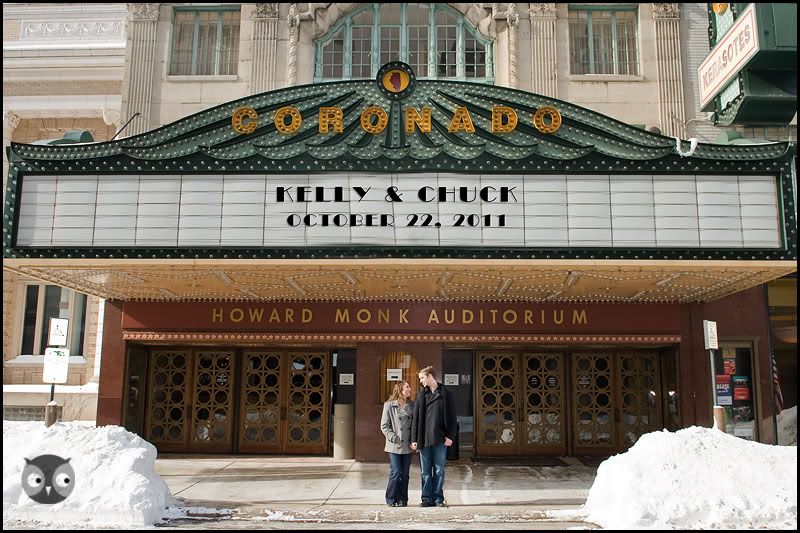 Thanks for such a fun day, guys!!! Next time I'll bring Litzie along ;)
Kayleen
Brown Eyes Photography