Anna and David were married on June 25th at Galena United Methodist Church. I love old churches like this one... decorating isn't even necessary.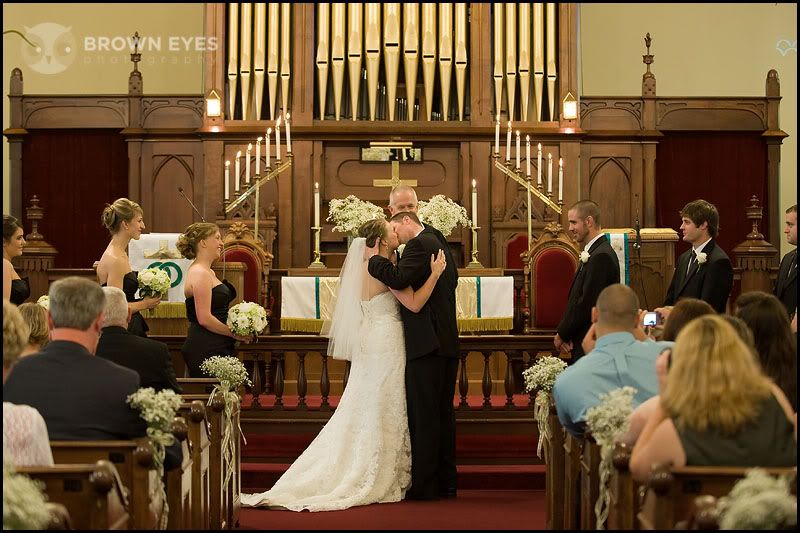 Anna's shoes were her "something blue" and they were oh so adorable.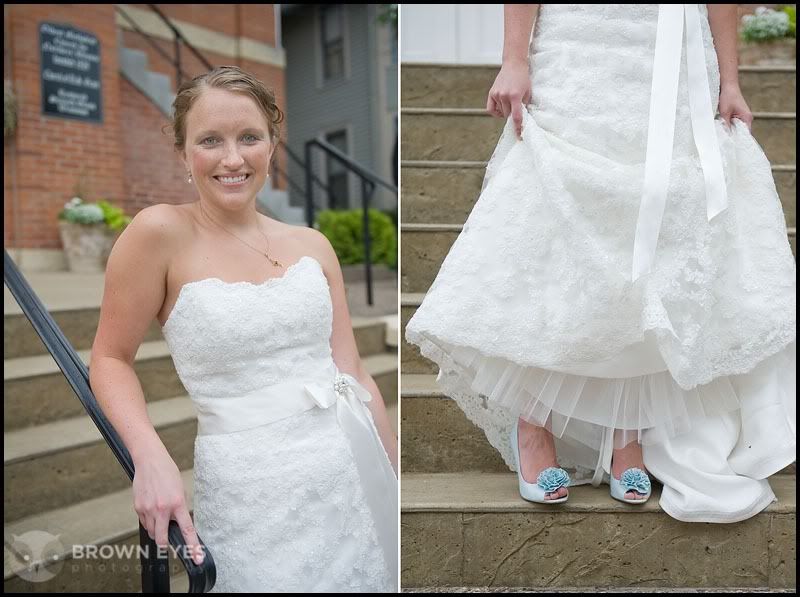 Despite a little rain, we had a little time to walk downtown Galena. I love the feel of this town. So quaint and picturesque.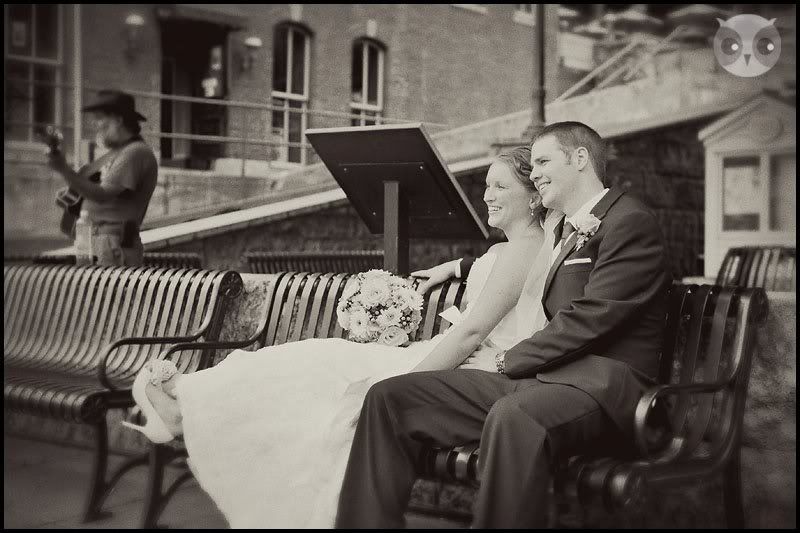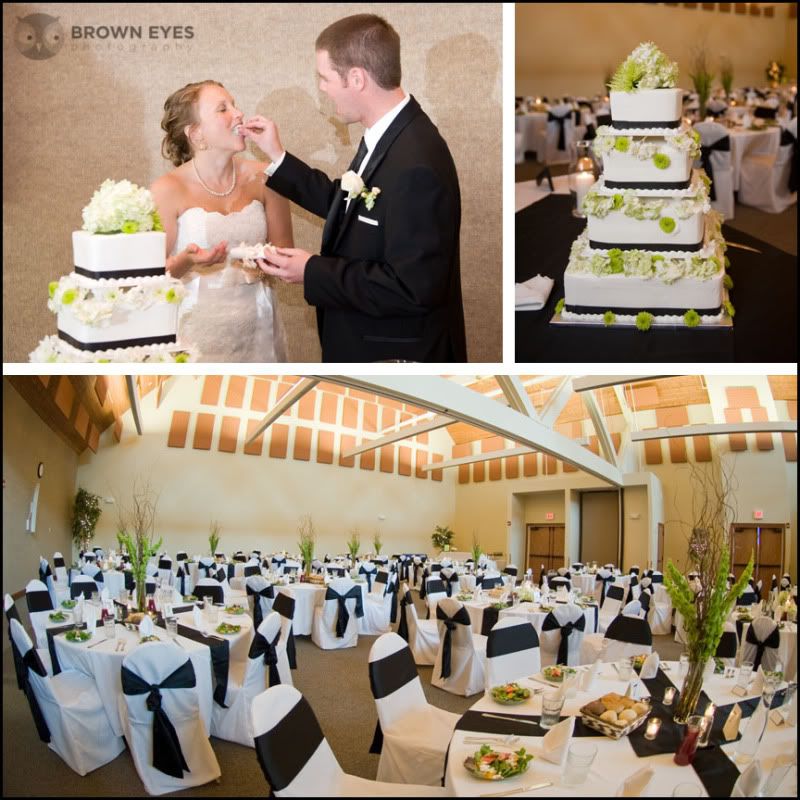 One thing I don't remember about my wedding day is the weather. It was January, so I know it was cold... but the day flies by and you forget. This view is from the deck at the Galena Territory Owner's Club. Picture Perfect.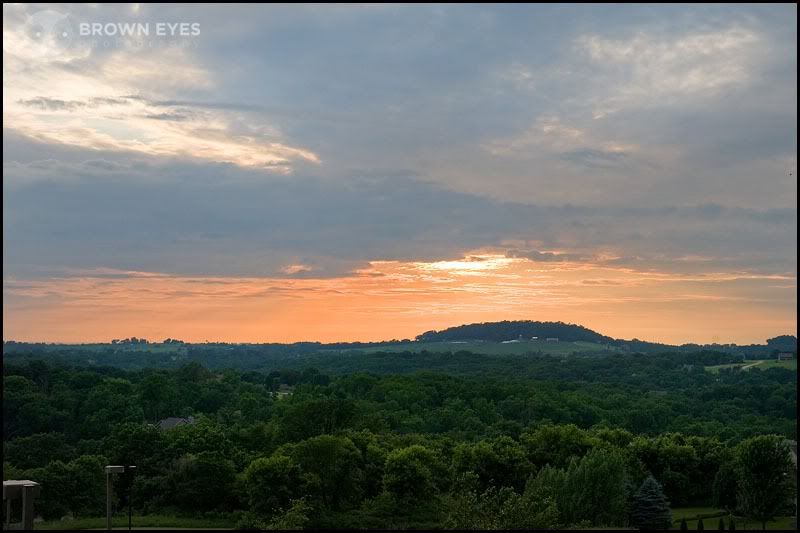 Forget the first dance. These guys were the craziest most fun dancers. EVER. Work it, David!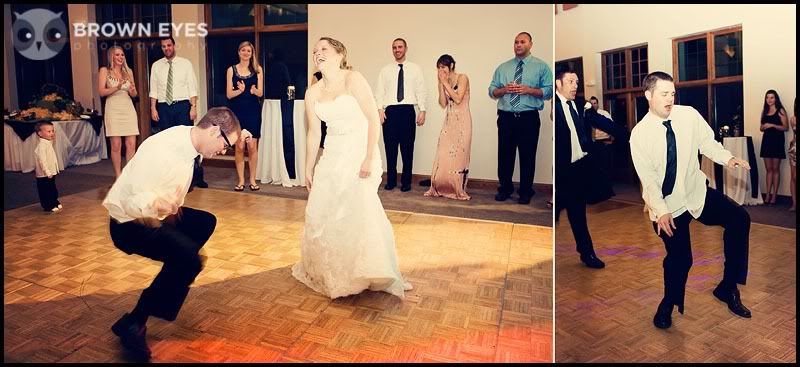 Congrats again Anna and David!
Kayleen
Brown Eyes Photography