Megan, Jeff and I got off to a funny start. We had agreed to meet half way at a Starbucks in Belvidere, IL. Well after driving around for 15 minutes, we realize that the Starbucks we had found on Google maps was in the oasis. What a mess! Oh well... it all worked out!
The wedding day was beautiful. Warm, which was expected, but the gardens have so many great shady areas that we were comfortable. The ceremony was intimate, followed by a BLAST of a reception. I mean, who has a chicken costume for the kid's chicken dance?! These guys.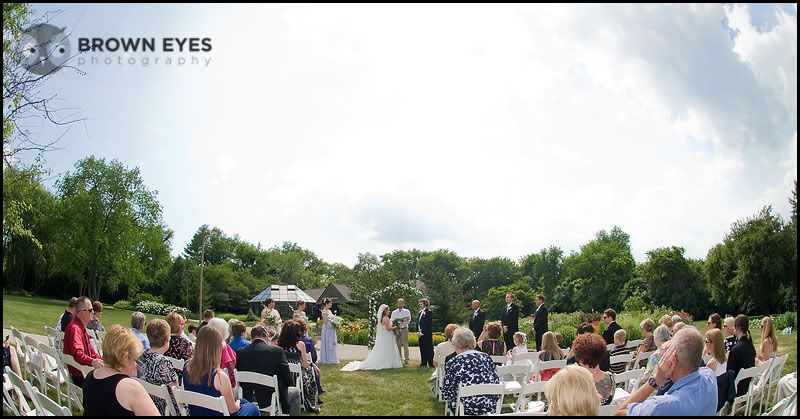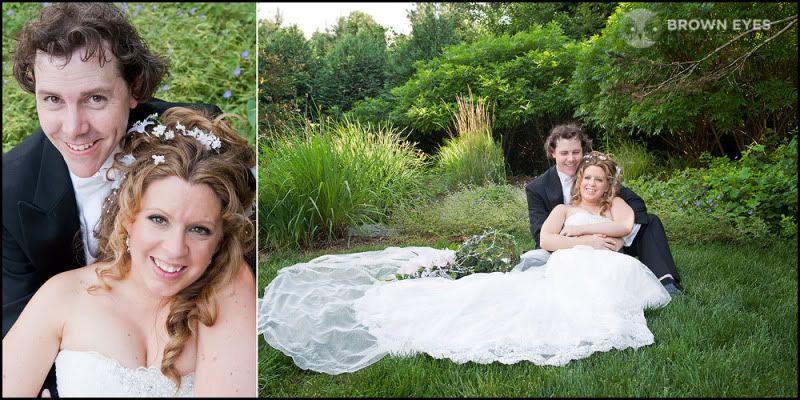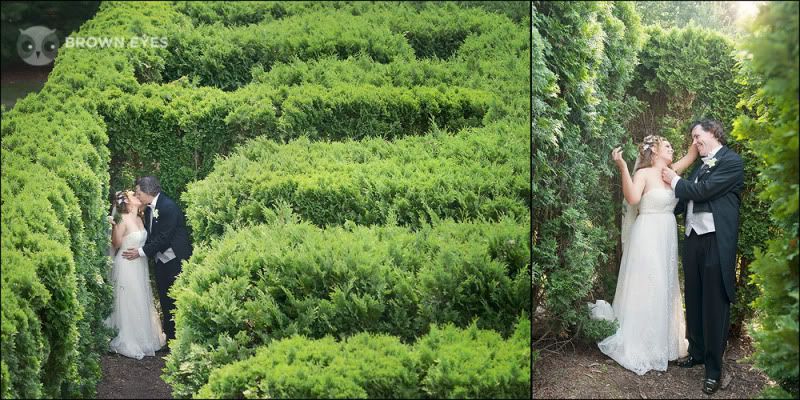 Left image by assistant Dennis, in the lookout tower. Right image by Kayleen.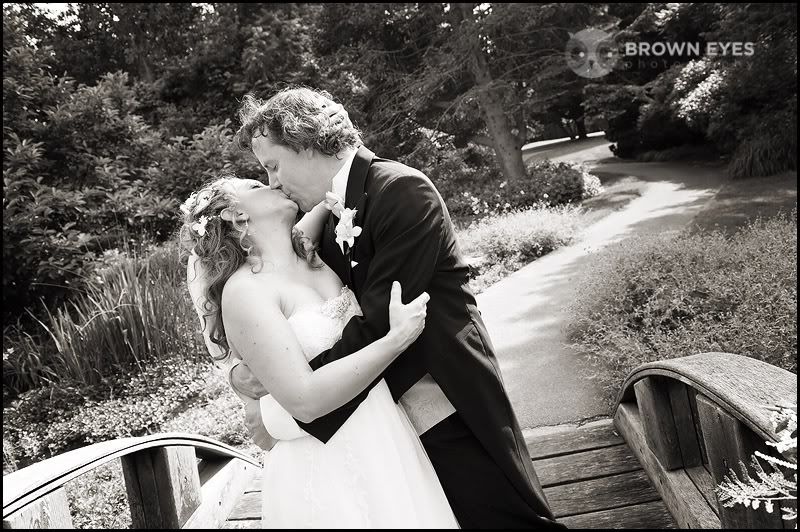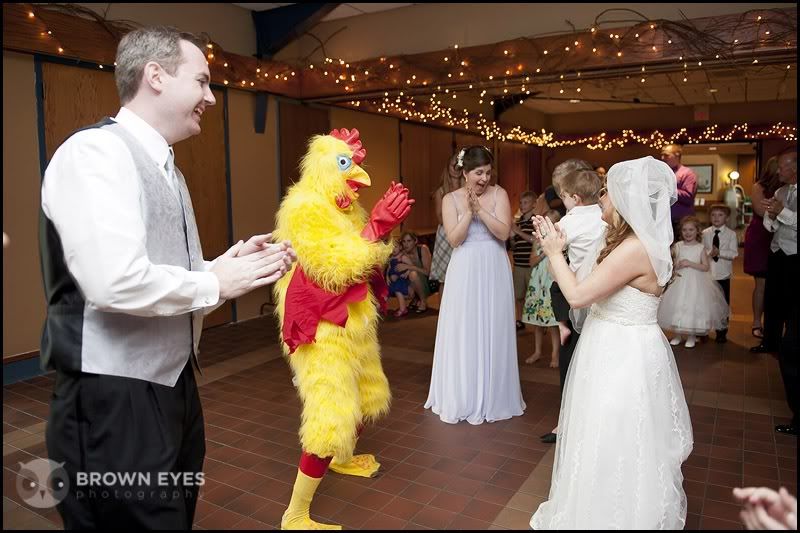 A huge congrats to you two!
Kayleen Brown
Brown Eyes Photography