Blogging doesn't come easy to me. How do you fit 6-8 hours of the best day of a bride and groom's life into just a few words and pictures? It's tough to choose!

I met this great couple a few months ago when we had scheduled their
engagement session
at the NIU Campus. We spent over an hour together walking, chatting, and capturing some great images. I love getting to know a couple before the wedding... not only does it help settle nerves, but it also helps me learn their style... or if the groom-to-be is a blinker or if the bride gets caught up in giggle fits. :)
Lindsay and Steve were married on September 17th at the beautiful
Bull Valley Golf Club
.
It was a perfect day.
This first shot is by my assistant, Dennis Madsen. I love the perspective. I think Steve approves of his bride. :)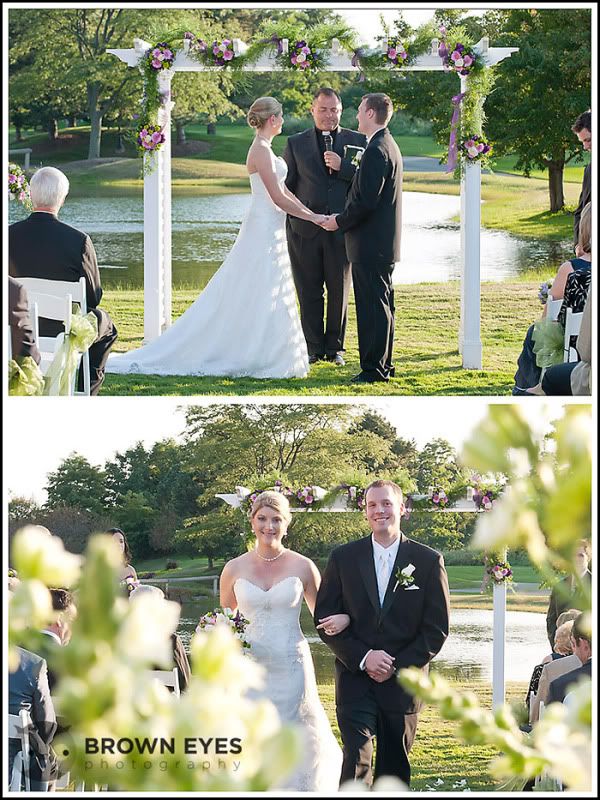 Image by Dennis Madsen
Gorgeous sunset, thank you. I'm in love with these images.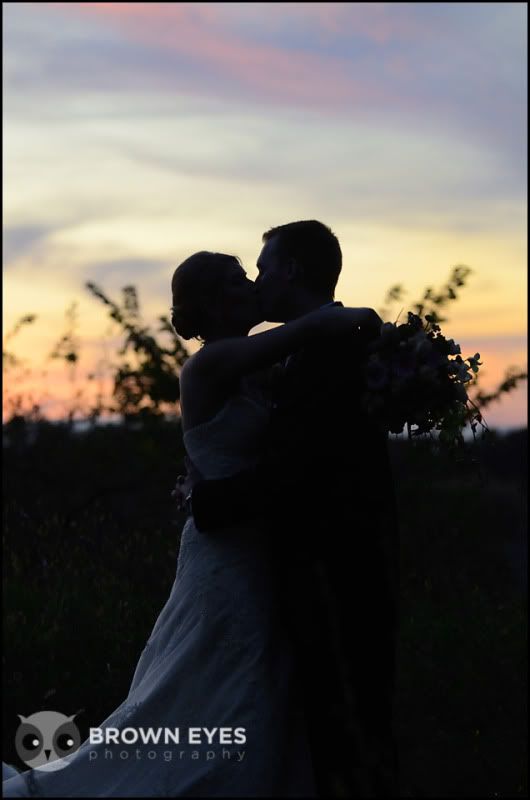 Image by Dennis Madsen.
... and they lived happily ever after.
Thank you for having us be a part of your day; congratulations!
Kayleen
Brown Eyes Photography